Theatre classes are unique in that they immediately activate our students' creative problem-solving and critical thinking skills. Integrating themes from the homeroom, we create challenging yet fun shows. These thematic shows incorporate acting, improvisation and public speaking skills. In addition to the stage productions, students work on skills such as articulation, stage direction, commercial and play writing, vocalization, improvisation, role play, and problem-based learning. Students are exposed to technical aspects of theatre such as directing, costuming, make-up and the use of video and sound equipment. The students are also exposed to culture through field trips and classroom visits. With parent support, students enjoy opportunities to perform for the community.
Check out our BESTA Theatre student Dashena Rosier in a Bendaroos 3D commercial!
See it on Nickelodeon and Disney channels!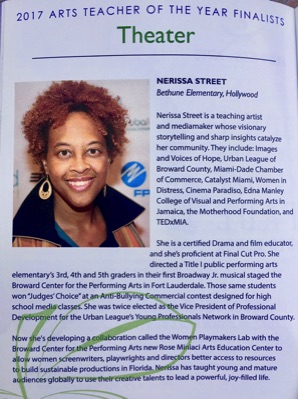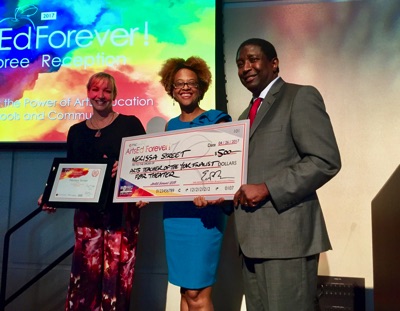 Bethune Elementary School of the Arts
Latosha R. Williams Principal
Theon A. Eames, Assistant Principal